Student membership
If you are a student, you will uniquely benefit from the wide network and opportunities for meeting and collaborating with researchers in Ireland. Join the DSAI today. Concessionary membership for students an the unwaged is only €15. 
In addition to general membership benefits you also:
benefit from cross disciplinary and inter-institutional dialogue and capacity building with student peers, top academics in the field, and development practitioners

opportunities for papers to be reviewed by top academics and valuable experience in relation to publishing

promotes employment possibilities for International Development graduates and opportunities to disseminate research findings, increase research impact, and feed into evidence-based policy and practice
How to renew/join
You can renew your membership to the DSA Ireland online by purchasing a Membership Ticket  via Event Brite. Follow this link to join or renew your membership:  https://www.eventbrite.ie/e/dsai-2017-membership-tickets-31875410210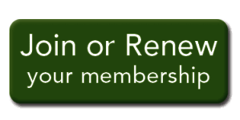 To better understand the benefits of the DSAI check out this video where other students feedback on what they have gained from being members of the DSAI. These benefits are in additon to those for full members.

Get involved with our active development studies community. Join the DSA Ireland today.