Humanitarian Action Study Group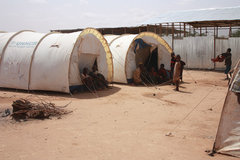 photo credit: UNHCR tents at Dolo Odo camp, Ethiopia via photopin (license)The Humanitarian Action Study Group will bring together both scholars and practitioners of humanitarian action to share knowledge, expertise and experience in the areas of humanitarian action, humanitarian intervention, human rights / protection, complex emergencies and the inter-section of development and humanitarian programming. If appropriate, the group will also act as a focal point for networking in support new research initiatives (including applied research) in these areas.     
All are welcome. To join this study group, or for further information, please contact the Group Convenor  at walt.kilroy@dcu.ie, stating your institution/ngo, area of interest/research and any suggestions for activities.
Convenor: Dr. Rob Kevlihan and Dr. Walt Kilroy