Child Health Study Group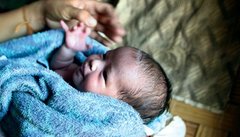 photo credit: Every Newborn Action Plan Progress Report by Dr. Niall Conroy The Child Health Study Group, co-hosted with the Irish Forum for Global Health aims to be an active forum for the exchange of ideas between those working or studying in the field of child health globally. We are particularly keen to foster knowledge-sharing between members of the academic, clinical, policy and NGO communities.
Global child survival rates have improved dramatically over the last 15 years, with mortality rates in the under-five population having fallen by around 50% since the introduction of the Millennium Development Goals (MDGs).  However, around 17,000 children still die each day around the world, with most of these deaths occurring in low-income countries. The significant gains seen since 1990 will be insufficient to meet the MDG child mortality target of reducing under-five mortality by two-thirds.
One of the reasons that the child mortality MDG targets will not be met is because there has traditionally been less focus on newborn deaths amongst the global health community. Deaths within the first 28 days of life now make up almost half of all under-five deaths and are key in reducing overall child mortality rates. First day deaths are a particular problem, with most neonatal deaths occurring within a few hours of delivery.Given this crisis in the neonatal period within the poorest countries, this group will focus on broader child health issues, but will ensure protected time at each meeting for discussion of issues pertaining to newborn health.
Members from a wide variety of backgrounds are welcome to join the group. If you are interested in joining, please contact the group convenor, Shauna Byrne. 
About the Convenor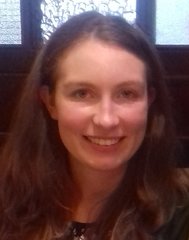 Shauna Byrne: I graduated from Trinity College Dublin with a B.Sc. Human Health and Disease in 2014 and completed a Masters in Public Health from University College Cork in 2016. My MPH thesis was a systematic review examining the effectiveness of selected MPOWER Tobacco Control strategies on reducing the risk of pre-term births. In 2013, I completed a Global Issues Course run by Suas Educational Development which covered topics including an introduction to development, education, global health, trade and livelihoods, environmental sustainability and debt justice. I was a member of the 2015 cohort of the Ideas Collective also run by Suas Educational Development which involved weekend workshops on global issues, activism, and project/campaign management. I have been working in the Health Products Regulatory Authority (HPRA) based in Dublin since February 2015 and I am currently employed there as a Scientific Officer in the Health Products Monitoring department. My areas of interest include malnutrition, neonatal health, environmental policies, neglected tropical diseases and access to medicine.